Our Domination Strategy

Off Site SEO
As a real estate agent in a competitive market, you understand how important it is to market your listings online as well as to market yourself as an experienced, successful agent. At Smart Realty Network, we utilize multiple proven techniques and strategies to help our real estate agents be as successful and profitable as possible, and one of these strategies is off-site SEO.
To be successful with online marketing using keyword searches, you must know which words your consumers may be using with their searches. More than that, your online content has to rank highly with those searches.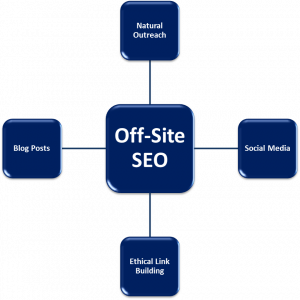 Keep in mind that most Internet users will only look at the first few results from their search. If your name and listings do not appear in these results, you may struggle to generate results from your online efforts. Online marketing may seem simple and easy enough, but many real estate agents find the process to be confusing, tedious and challenging once they get started. Because your success in a competitive market is reliant on how successful your online marketing efforts are, you simply cannot leave this to chance. Smart Realty Network has the solutions that you are looking for, and these are ready for you to start taking advantage of right away.
When your prospective clients are looking for a property to buy or for an agent to list their property, they will generally conduct a keyword search that may be focused on a specific area. While we go to great lengths to market our websites using effective keywords and phrases, we also use off-site SEO strategies to boost results. For example, your clients may be interested in learning more about the local community before deciding which location in a city they want to focus their efforts on. With our focused SEO strategies, you can rest assured that your name and listings will be easy for them to locate.
Because so many buyers and sellers use the Internet to conduct research before making a decision to move forward with their real estate plans as well as to find a real estate agent to work with, you simply must have an effective online marketing campaign if you want to achieve the highest level of professional success. While you could attempt to complete your own online marketing efforts and try to determine which phrases your clients may be using for their own keyword search, a better idea is to rely on Smart Realty Network to help you. We have the proven techniques and strategies that you can implement immediately and that will generate great results for you. To learn more about how Smart Realty Network can help you be more successful, contact our office today at (718)227-7777.
On Site SEO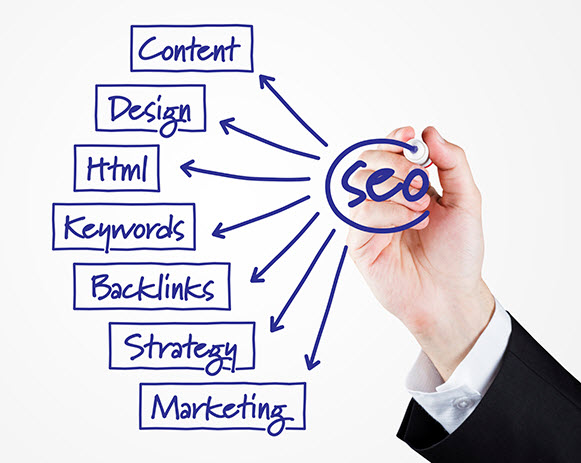 The real estate business has changed dramatically over the past decade. Today's industry leaders understand that success is all about the Internet.
According to the National Association of Realtors, 9 out of 10 homebuyers and sellers use the Internet as their primary source of market information. By the time a buyer walks into an open house, that buyer has probably already visited the house online, done a comparative market analysis and looked up the sales history of the house. By the time a seller decides to list her house, she has likely already looked at a half dozen listing agents' websites and narrowed her choice down to a few candidates.
What defines successful agents today is their ability to successfully position themselves and their listings in the digital domain. Increasingly, that means becoming an expert on search engine optimization, or SEO.
But how are agents supposed to master something as complex as SEO search trends while also mastering their own craft? An agent could spend hours each day redesigning web pages in order to stay ahead of keyword search trends, but those are precious hours that agent is not't spending building relationships and servicing clients.
Smart Realty Network (SRN) gives agents the market edge they need by providing expert "On Site SEO" services. What's on site SEO? Put simply, it's the most important factor in online real estate marketing today.
Humans see a webpage differently than search engines see it. Humans respond to aesthetics, sound and video, and the quality of written content. Search engines just look at things like coding, meta-tags and keyword density.
On site SEO is the practice of making websites look good to both humans and search engines alike.
At SRN, we provide On Site SEO for our agents web pages by focusing on the following:
Title Tags: We ensure the information in each page's title is both relevant for search engines and enticing for human users.
High-Quality Original Content: We contract writers to provide timely, relevant, market-specific, original content.
Keyword Density: We use relevant keywords and long-tail keywords with optimal frequency to increase search engine rankings.
Description Meta Tag: We encode enticing, relevant content descriptions into page headers.
Keyword Meta Tag: We utilize relevant keywords in page headers.
Outbound Links: We ensure each page has appropriate outbound links that will add value to the visitor experience.
Indexed Pages: We ensure each page contains relevant data to increase its rank in search engine indexes.
The DOMAIN Name: We secure domain names that communicate success!
Key Word Research: We keep up on the latest keyword search trends to ensure our agents' websites stay ahead of the competition.
Competitive Intelligence: We study our competitors and develop SEO search strategies to keep our agents on top.